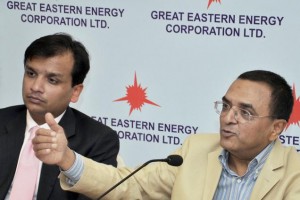 CEO of Great Eastern Energy by Prashant Modi
Whilst CBM drilling has become a resounding success in the last five years, Prashant Modi explains that it has not been smooth sailing for his company, Great Eastern Energy Corporation, as there was a steep learning curve and quite a few serious challenges which had to be dealt with. In this article, Modi describes some of the main issues which GEECL met with during their journey to becoming one of India's primary CBM drilling companies.
With no precedence for the drilling of coal bed methane in India, Prashant Modi says that all of the inevitable technology issues had to be solved by Great Eastern Energy Corporation. Today, Modi explains that they only use equipment made by Australian and American manufacturers, as these are the best in the CBM industry. However, this technology doesn't come cheap, and one of the primary reasons for GEECL's success, Prashant Modi says, has been its willingness to invest in this essential technology, when other energy companies chose not to.
Another key challenge has been the heterogeneous nature of coal; Prashant Modi says that their company may find gas in one coal seam, yet discover no gas just three or four hundred metres away.  Modi gives the example of the forty wells which were dug to the north of the River Damodar; just a couple of hundred metres, to the south of the river, the coal block held virtually no gas.
Reaching out to potential consumers and creating a demand for coal bed methane has also proven to be difficult. The vast majority of the CBM blocks in India, including those in Jharkhand, Andhra Pradesh, West Bengal and Odisha, are located in areas where there are no existing networks of pipelines. Most trunk pipelines, Prashant Modi says, are situated in Western India are of no use to producers of CBM. According to Modi, the only way in which a CBM producer could sell gas, is through investing their own money into the development of a pipeline network, which is precisely what GEECL has done, digging more than eighty kilometres of pipeline so as to be able to provide its customers with the gas they need.