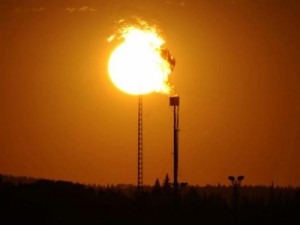 CBM blocks by Prashant Modi
One of the main issues which companies such as GEECL have faced during their attempts to bring coal bed methane production to India is the overlapping of CBM blocks with conventional coal mining blocks. Here, Prashant Modi explains the problem in more detail, and suggests some possible solutions.
It was the Ministry of Coal which sectioned off the coal blocks in India, Prashant Modi says, and gave these sections to the Petroleum Ministry so that companies could bid on CBM blocks. However, now the Coal Ministry is beginning to deviate from the contracts, setting up coal mining production in the same blocks where CBM drilling is being carried out. The contracts, Modi points out, are very clear regarding the fact that the government does not have the authority to give permission for coal mining in CBM blocks, as carrying out both at the same time will hinder CBM production and is a potential environmental hazard.
Prashant Modi also adds that in other overseas locations where the two operations are carried out simultaneously, there are two stipulations; firstly, the simultaneous operations are planned before work commences, so that they can both be done safely and efficiently. Secondly, only one company carries out both operations – again, this is primarily for safety reasons.
However, even when carefully planned for Prashant Modi does not believe that coal mining and CBM production should be brought together – he argues that CBM should be done first, so that when the mining is then carried out, the risk of gas explosions and toxicity for mine workers will be dramatically reduced and even eliminated, in some cases. Ensuring that CBM production is completed before coal mining also has environmental benefits, as less methane is accidentally released into the atmosphere when mining begins.
According to Prashant Modi, it is the responsibility of the Petroleum Ministry to ensure that CBM blocks are not interfered with by coal mining operations. India has the third largest coal bed methane reserves in the world, and it is important for the economic future of the country that this energy source is protected.